Greeting
We aim to create better living space,
The philosophy of "Respectful Customer affection goods" is that I kept protecting consistently from the foundation.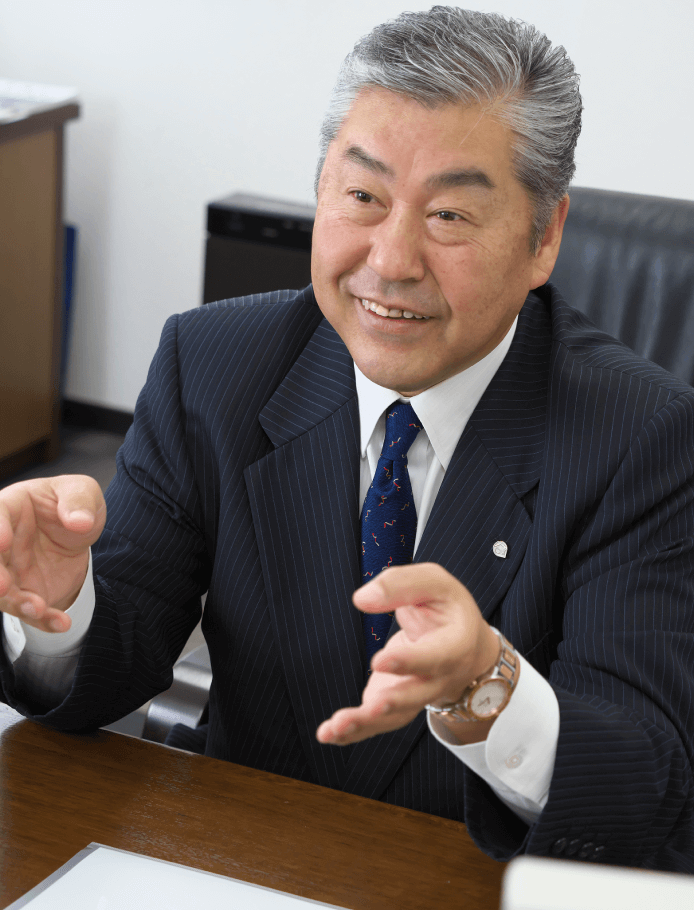 Nissho Inc. was founded in 1963 as a company specializing in the processing, sales and construction of aluminium building materials. We have continued to expand steadily while supporting Japan's rapid post-war economic growth and the boom in home ownership. In the subsequent eras of the bubble economy and its collapse, followed by long-term deflation and the global financial crisis of 2008 and other turbulent times, we have maintained a clear vision to grasp the trends of the times and have responded with a flexible corporate stance, enabling us to achieve multiple successes over more than half a century.

We are a company whose purpose is the creation of better living spaces, and since our establishment, we have consistently maintained the philosophy of "respecting our customers and creating our products with loving care".

We are trusted by our customers, and we receive their requests. In order to fulfill these demands, we strive to deliver even better products, made with genuine love. We deeply respect our customers, who have supported this company's growth, and redouble our efforts to serve them. This virtuous circle itself is our motto, "respecting our customers and creating our products with loving care", which will remain our corporate slogan regardless of the fluctuations of the coming age.

Our future vision is to become a company with a turnover of 10 billion yen within five years. We currently have 23 branches across Japan, which we aim to increase to 30. Furthermore, we also include overseas expansion in our long-term goals. Demand for sash windows is rapidly increasing in Southeast Asian countries, in particular the fast-growing economy of Thailand, and we feel that an environment is developing in which we can utilize our expertise on insect-proof screen windows and doors.
In order to strengthen our knowledge and achievements in relation to living comfortably in snowy regions, we relocated our head office from Osaka to Hokkaido in May 2018, and are looking towards our new future working from our base in Hokkaido. All members of the company are joining our efforts together, now and in future.

From now onward, without forgetting our gratitude towards our customers, all our staff will proceed as a team to deliver even higher quality products. We sincerely look forward to your patronage in future.